3/28/03 - OUR BAND IS HUGE IN JAPAN!!!

Sold the first King Wilkie CD to Japan today. Takayuki Nakamura will go down in history as our first customer from over seas! Thanks and good pickin' Takayuki! Now that we've infliltrated Japan, its time to go play our gig in Richmond.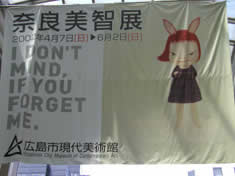 3/11/03

Great shows in Milwaukee and Chicago. While in Milwaukee we decided to take a couple of days and do some recording at our buddy Joe Leo's. We burned through 15 songs and went for a real raw live feel without all the overdubs. Everything sounds good and we should have the CD ready in another month or so.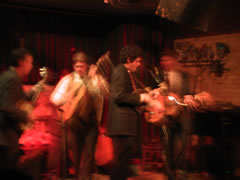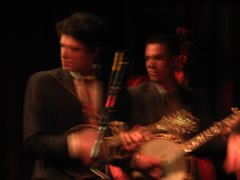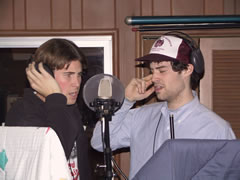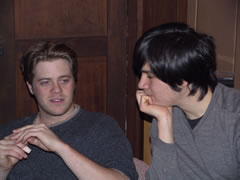 3/10/03 - King Wilkie meets the president third in line

Two weeks ago the band left Charlottesville to play some shows and make a record in points north. We pulled back into town this morning at 6 o'clock.... safe and sound despite all sorts of inclement weather and fatigue. Some highlights were our shows in Columbus, Ohio and Sandwich, Illinois. At the Sandwich Opera House we were shocked to see the Speaker of the House Denny Hastert seated in the fourth row! Good to know that one of our nation's top officials could enjoy our American-made bluegrass music in his hometown during such a stressful time. He seemed like a real good guy.



<<<< NEWS ARCHIVES >>>>