7/24/03 - your life long love affair with the cocktail

Monday night, New York City, Rodeo Bar, Colin's last show....a highly emotional experience. Thanks to everybody who came out to support the band and Colin for his farewell performance. The man who's kept us so steady for so long is now gone, and will be severely missed.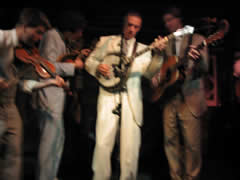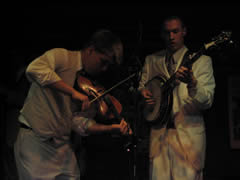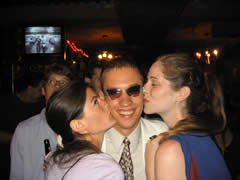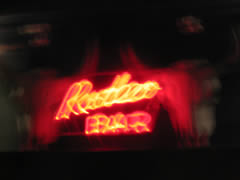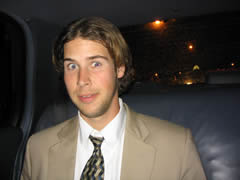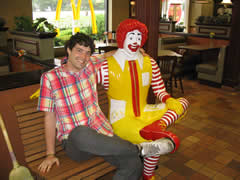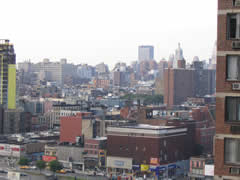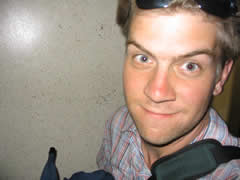 7/23/03 - Grey Fox 2003

How can I begin to describe last weekend's Grey Fox festival? Opulent, dreamlike, otherworldy.....words can not describe this phenomenal festival. It was perfect... not too much rain, not too much sun, not too much sleep, all the components were there. Thanks Chuck, Mary, and all the staff. The lineup was second to none, and the Hot Rize reunion Saturday night was inspirational.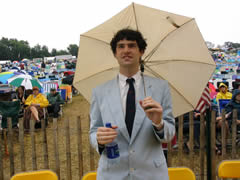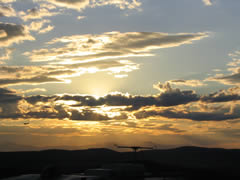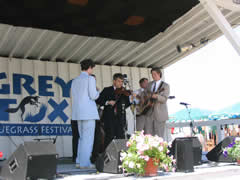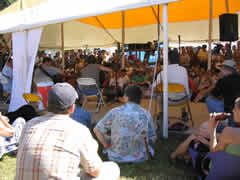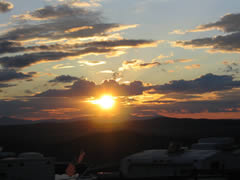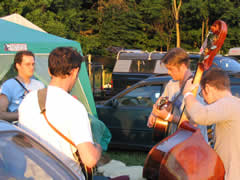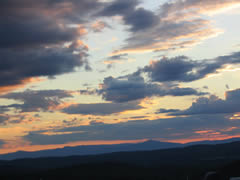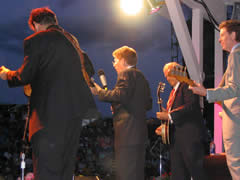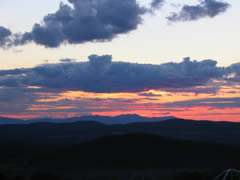 7/23/03

More photos from Rochester and Lake Winnipesaukee in New Hampshire.....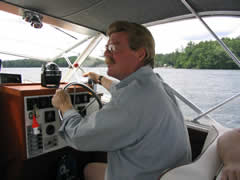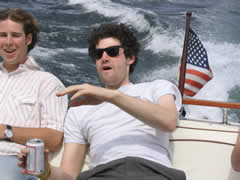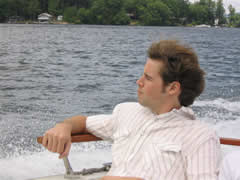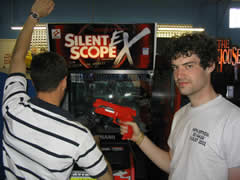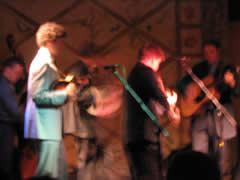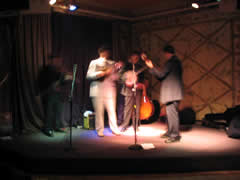 7/22/03 - barbados breeze

King Wilkie returned home Tuesday in dire need of rest. A great couple of weeks up in the Northeast. Things started off in Vermont where people responded nicely to our music. These were the first couple of shows with Nick Reeb on fiddle and Nick did his part like a pro...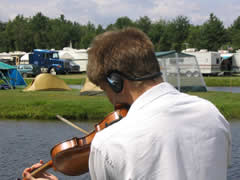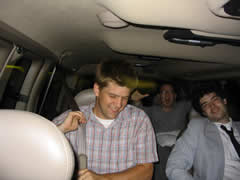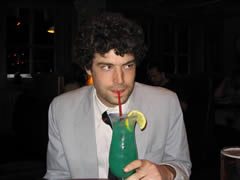 7/10/03 - why the lights

The band is back from the midwest. Glad to see so many people still supporting King Wilkie up in Chicago. The Hideout is one of our favorite places to play in the windy city...the fourth of July on Lake Michigan was beautiful.



7/9/03 - Happy birthday Bill Monroe's mandolin

Bill's famous gibson F5 was signed on July 9, 1923. There are fewer than 170 f5s signed and dated by Lloyd Loar....they're considered to be the best mandolins in the whole world and today are often sold at astonishingly high prices.



7/7/03 - Abe and in the gray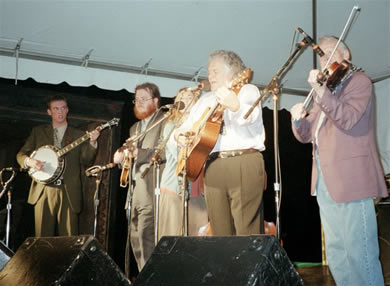 <<<< NEWS ARCHIVES >>>>