9/30/03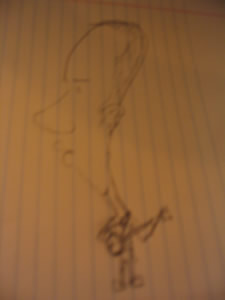 van in the van in




9/28/03

The IBMA annual trade show and festival at the Galt House twin tower hotel in Lousiville, KY is coming up. Music will be happening at all hours of the day, in every inch of the hotel. Its mass hysteria. For more info on the IBMA trade show or Fanfest, see www.ibma.org
good day.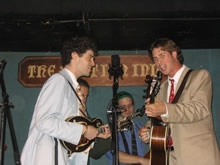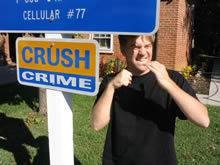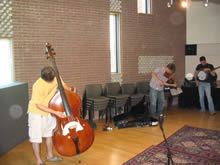 9/27/03 - hurricanes not so nice

Well that was that. 8 days with no electricity at the head office and extensive damage done to the grounds. After much chaos and madness, order seems to finally be restored. Fortunately we were out of town during much of the aftermath, and now we hang low for a few before IBMA starts in Louisville next week.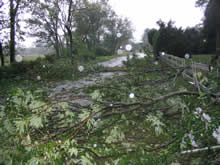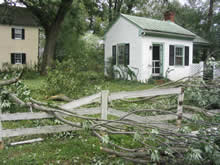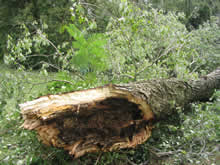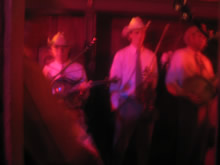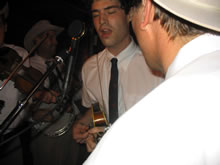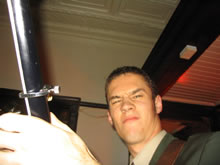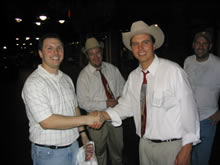 pics from the show w/ Open Road



9/14/03 - happy birthday bill monroe

the server was down for a couple of days. sorry for the lack of updates.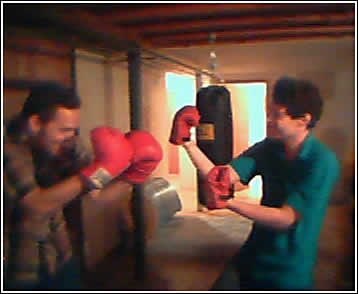 9/06/03 - the way it was, way it is, and the way its gonna be

Some crazy Virginia weather going around. Something strangely fresh is in the air as a result of all the heat and the constant rain. A random storm rolled in and knocked out a huge tree in the yard. Sunsets have been beautiful though. On Friday, the band spent the day in Farmville playing on the WFLO AM radio show with Billy McKay and then at Charlie's after supper.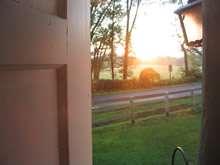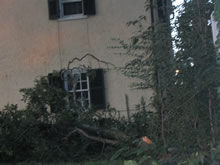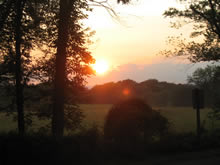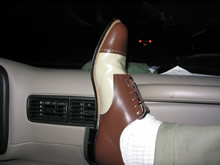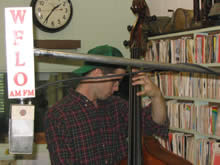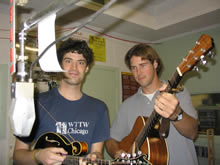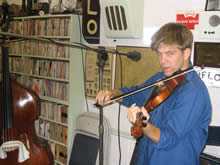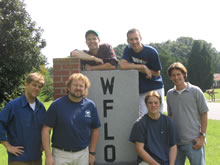 9/03/03 - Bluebird Cafe, Nashville TN

Our short set at the Bluebird went great. You can really cram a whole lot of people into that little place. It doesn't look much like it does on TV, but it is a serious music place for sure. Everyone was sitting (or standing) as attentively as possible which was really nice.



9/01/03 - my old kentucky and you

Got home safely tonight....my, how the weather has cooled down. Thursday night we were playing in Rosine, KY at Bill Monroe's old homeplace. It was quite a magical evening and we drew in all sorts of inspiration just from being there. Reid got to play Joe Val's old Lloyd Loar mandolin which thrilled him beyond anything. The audience was so enthusiastic that after the show we were feeling excited and decided to head down to Bill's tombstone and play a few more numbers just by ourselves.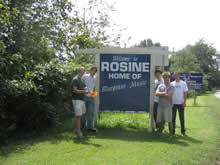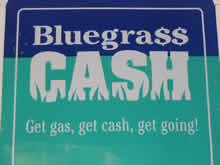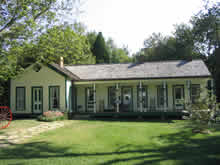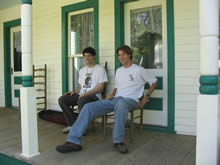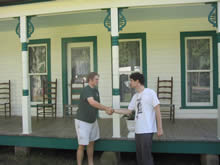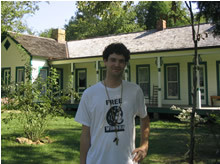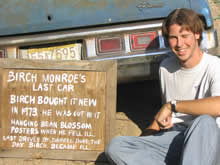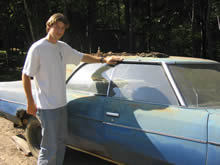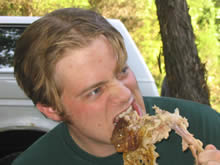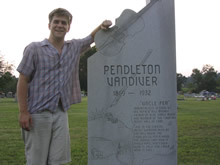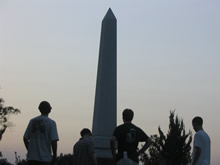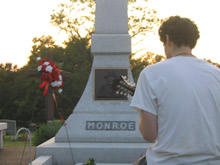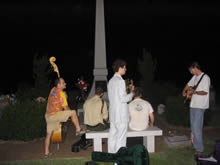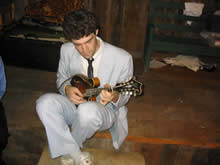 <<<< NEWS ARCHIVES >>>>