2/29/04
Tonight we were opening act for dobro master Jerrry Douglas at Starr Hill Music Hall in Charlottesville. The set was good, probably had a little more energy than in Blacksburg the night before which may be becuase the band was on and off the stage so quickly in Blacksburg. But both shows with Jerry were great and we enjoyed listening to him and his band both nights. Tomorrow KW hits the road for two weeks: from Virginia to Nashville, to south Florida, up through Georgia, the Carolinas, and home again. Not a bad little trip.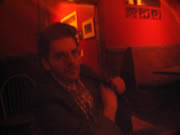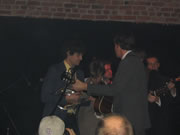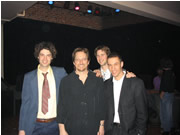 ---
2/27/04 - spanning time together
Hello everybody. Today the band headed to the old WFLO studios in Farmville, VA to record one track for an upcoming vinyl release. Thanks to Bluegrass Billy McKay for letting us come in and use the room after hours. We had a fun time of it.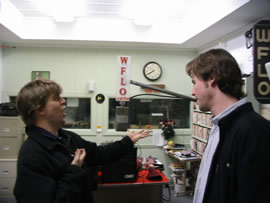 ---
2/14/04 - be my valentine
Joe Val fest has been great fun and the fans here were overwhelmingly nice and supportive. King Wilkie played two sets and were pretty worn out by the end, but the night was just beginning for Nick, Reid, Drew and John who along with the legendary banjo player Bill Keith, backed up Peter Rowan during his part of the show. The set was loose having just met Peter before going on stage, but it was an experience no one will likely forget. Everett Lilly and Richard Brown joined everybody on stage for a couple of numbers and it really made for some wonderful music. King Wilkie will now lay low for a few, relaxing and enjoying a well-deserved short break.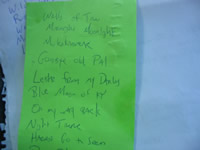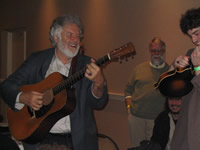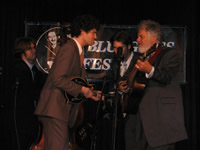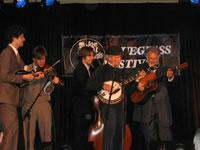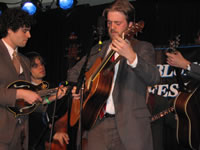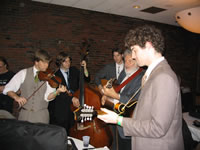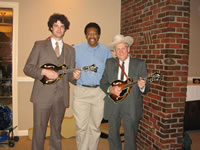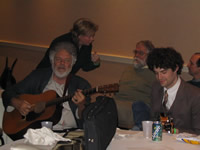 ---
2/13/04 - behave right
update from the northeast where Abe just became the happy recipient of a banjo built by Bernie Coauette of Petersham, MA. Bernie presented Abe with his banjo #9 and its a beast-like screamer. Abe couldn't be happier, and everybody else is happy to see Abe happy. The band played a couple of nice shows in New York state and pulled some rather insane late night/early morning driving shifts to make it all happen. We're now held up at a hotel in Boston trying to get some sleep before tomorrow's sets at the Joe Val festival.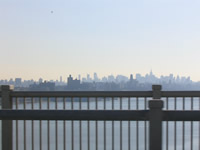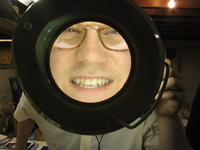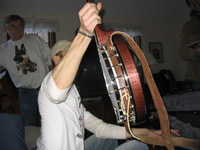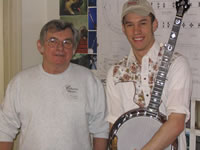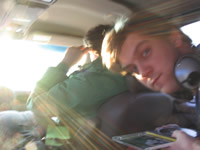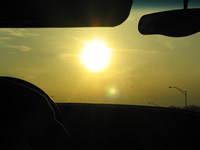 ---
2/10/04 - no touching
Recap of our Nashville trip: great shows playing with Nashville Bluegrass Band and Lonseome River Band. The crowds this weekend at the Station Inn were very kind to us, as were the bar maids. Thanks to all at the Station for putting up with us so many times in the past week. Since it was SPGMA and there were a lot of other bands in town, many of us were in the same places hanging around into the small hours. On Sunday the band placed first in the SPGMA band contest, so everybody's really excited about that. More celerating occured.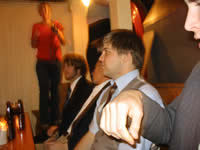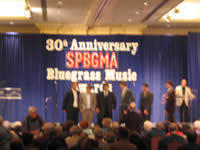 ---
<<<< NEWS ARCHIVES >>>>